5V 7.4V rechargeable heating clothing men's heated vest
Product Name: Softshell Warming rechargeable Electric Heated vest
Model Number: CL2002/CL2006
Size: S,M,L,XL,XXL, 3XL
Gender: Unisex
Color: Black
Material: 100% Polyester
Mode of Connector: 5v USB / 7.4v DC 35135
Power: 8W / 14W
Heating Area: 3 (can 4 / 5 )
Heating Temperature: 60ºC / 55ºC / 50ºC
Feature: Durable / Windproof / breathable/ waterproof
Durable & Warm Design:
adopt the Windbreak & Water-resistant fabric, smooth Fleece liner, quite soft and comfort.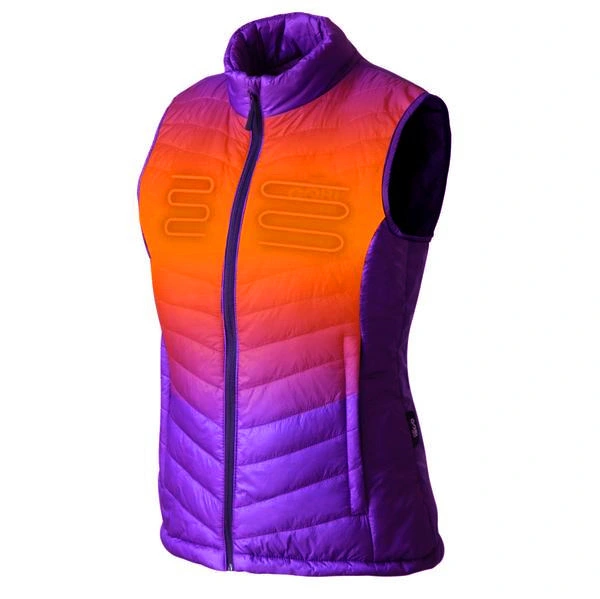 Temperature Optional:
Red for High 55ºC~60ºC, White for Medium 50ºC~55ºC, Blue for Low 45 ºC~50ºC, with 3 or 4 or 5 heating areas inside the vest, warm your back and chest, or hands.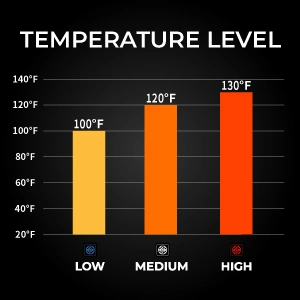 5V USB
If you don't want to buy 7.4V batteries, this model heated vest is your best choice. Thus, you could use your mobile power pack to heat the vest.
7.4V DC
If you prefer to the higher temp., you could choose this model heated vest. When you go hiking, camping, skating, aventuring, climbing, you will have enough power to heat your vest. Thus, the vest needn't rob power with your mobile.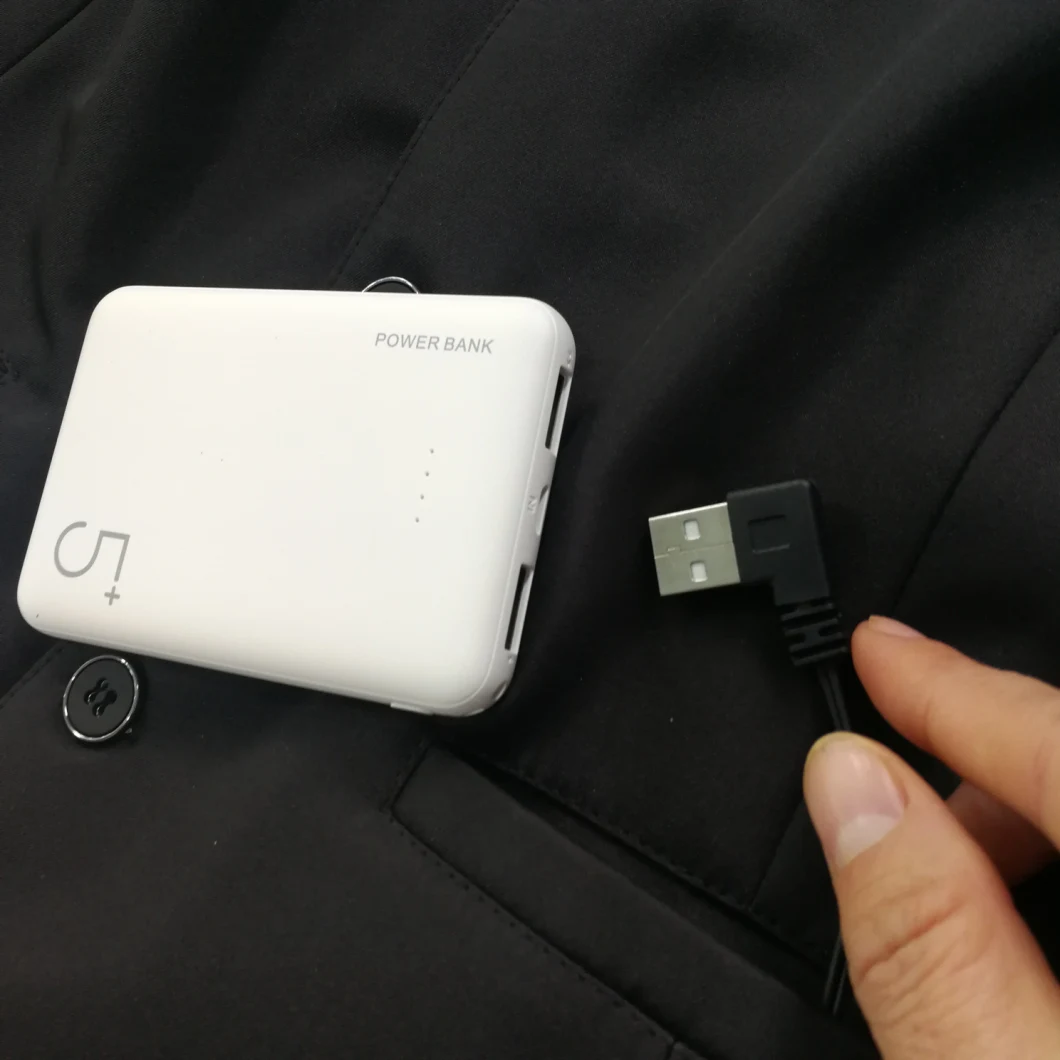 5v USB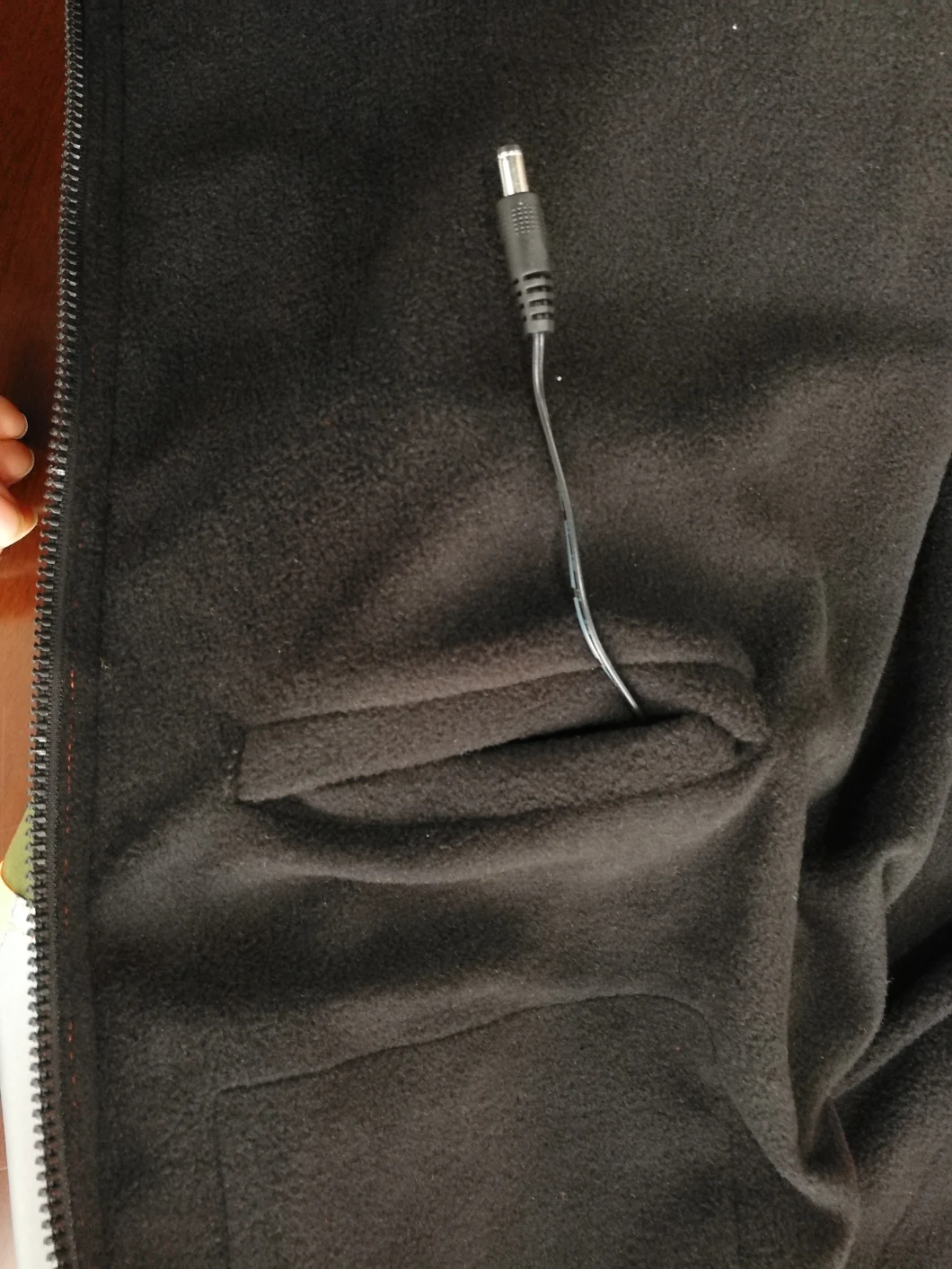 7.4V DC